Congratulations to Eleni DeGeorge, winner of our Moonlight Bowling TV give away!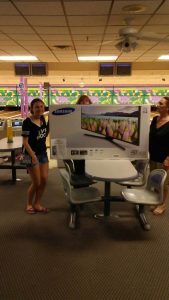 Have a Great Summer, see you in the Fall!
OFFICIAL RESULTS – Winter Whiteout No-Tap Tournament held 1/29/17 Team & Singles
OFFICIAL RESULTS – Handicap & Scratch No-Tap Tournament held 3/12/17
OFFICIAL RESULTS – Scratch Center Championship held 4/2/17
Look who stopped by: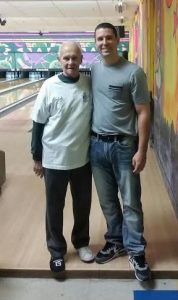 Future Hall of Famer Ryan Ciminelli(R) with Butch Benhatzel(L)
Looking for a Kids League? Click here.